Industrial & Office Storage Solutions
Semi-open Front StorageContainers


Semi-open Front Storage Containers made from high quality plastic or sheet steel are extremely sturdy and robust. They can be integrated easily into all shelving systems. The complementay sizes enable them to be used in any
combination within shelf units, independent from the application.
Stackable Multi-Purpose Stackable Storage Bins


Multi-purpose bins for standard shelvings, racks, louvred panels and workstation trolleys and the range of sizes adapt to all industrial usages.
Stack/Nest Containers


Spacious interior and good nesting facilities. Designed for maximum storage space saving.
Multi-tier Drawer Cabinets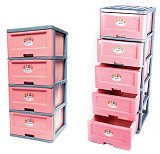 Multi-tier space-saving drawers cabinets.
A4-size Stationary Multipurpose Cabinets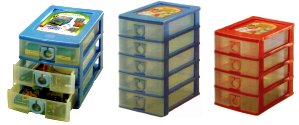 A4-size stationary cabinets with multipurpose compartments.