OEM Compatible Thermal Printheads
At Gnox, we provides high quality OEM compatible printheads for a wide range of thermal printers. All our printheads are engineered and manufactured with the same quality and performance specifications as the original equipment. It has a hard protective coating that extends the abrasive life of the printheads by up to four times that of our competition. This will save you money and provide you with higher quality printheads.
All our printheads are BRAND NEW – not reworked or remanufactured. We offer direct printhead replacements for a number of popular printer models including several marketed by Zebra, Datamax, Intermec and Sato.
For more information, look for your printer's brand and then the model from the listing below. Please contact us if the model you are looking for is not listed here.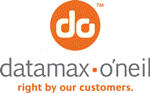 203dpi (Fargo): I-CLASS I-4206/4208/I-4212
203dpi (Fargo): Prodigy Plus, Max, Allegro, DMX-400
203dpi: M-Class
203dpi: DMX-4000
203dpi: DMX-8500

203dpi: 557
200dpi: 512C
203dpi: 506 and 506A
203dpi: 506B/C/D
203dpi: 508
203dpi: 567
203dpi: BT201E (UBI)

203dpi: 3400 A,B & C
203dpi: 4420

203dpi: 25/30/35/40/50/55/9820


203dpi: M-8480/8485S/8485SE
203dpi: CL408, CL408E
305dpi: CL412e and 8490S/SE
203dpi: M84Pro
305dpi: M84Pro
203dpi: LTP251A-192 and 251B

203dpi: 105S/SE, 300S, 500S
203/300: 105 SL, Pax3 L&R
203/300dpi: 110Pax3 L&R
203/300: 110PAX4
203/300: 110xi II/IIII/III+
203dpi: 140, 140xi, 142, 143, 140 Xi II, 140XiIII, 140xi III+, R140
300dpi: 170xi II, 170xi III, Z170xi III+, 173 PAX, 173 PAX II, 173 PAX III, 170PAX IV
203/300dpi: Z4M, Z4000, Z4M+ 203dpi
203/300dpi: ZM400
203dpi: S600
203dpi: Bravo 2 inch
203/300dpi: S4M
203/300dpi: Z6M
203/300dpi: ZM600
203/300dpi: QL320
203/300dpi: Encore 3
Copyright (c) 2011 Gnox Systems Solution. All rights reserved.