About Us
Company Profile
Gnox Systems Solution is founded in 1999 and started off as a system developer and system integrator. With our specialization and involvement in the software industry, we are committed to establish and position Gnox as a premier and preferred international-based company with our value added services.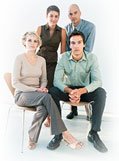 Our core business essentially provides software packages, data collection equipments, consumable (thermal ribbons and adhesive labels), printing equipments and storage solutions to various industries such as manufacturing, retail, warehousing, healthcare and education by method of distributing, system integration and value added support.
Gnox combines state-of-art products as we continue to expand our offerings to our customers the best in emerging technologies. With the leadership position we have established and maintained, we offer diversified range of products from barcode scanning devices, application-specified mobile data terminals, barcode printers, thermal ribbons and adhesive labels to complementary packages. But most importantly providing you the right product, superior professional and customer services that you required to build your business while supporting wide range of your customers' needs.
– [Contacts]